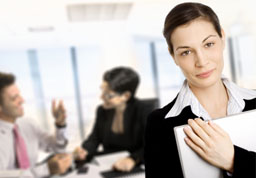 Training Programs
Contact us today and discuss how you can train your sales team for $120 per person*, or have a program tailored to fit your budget.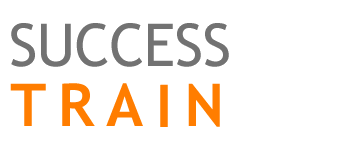 Testimonials
Julie Vella is fantastic! She helped us develop our coaching and training guides for our Managers . I will continue to use Julie's expertise. So, Julie is highly recommended.
Franchise Retail Industry - National Operations Manager
The effectiveness of any training program is centred around the ability of the facilitator to capture and involve the audience. Julie is well equipped to do this and does it very effectively.
FMCG - National Sales Manager
Having completed many training courses on a number of different aspects of business in many different industries, I found Julie's method and structure very refreshing and innovative.
Maintenance Industry - Sales Manager
Julie's passion & enthusiasm for training, together with her vaste experience in sales, place her in an ideal position to train sales people.
FMCG- State L&D Manager
A very enjoyable and entertaining introduction to the key dimensions of professional selling. The content is very user friendly and a must for anyone who is serious about the selling process and doing it better.
Hair & Beauty Industry - National Sales Manager
Just wanted to take this opportunity to say thanks for today. I enjoyed the session immensely. Having completed many "in-house" training courses on a number of different aspects of business in many different industries, I found your methods and structure very refreshing and innovating.
Dairy Industry- Territory Manager
I found the session beneficial because you went through at a pace that did not seem repetitive. This way I felt like I was practicing the skills and revising what we know. I found your style good for me as you are clear and don't ramble on and have a good understanding of the audience. My view is continue to add the real life experiences to engage people in a language they all understand- as you do.
Alcohol Industry - Sales Manager
Recently we were involved in a Tradeshow in Mackay. We had three people on our stand; two of us had recently had a two day training session with Julie Vella. The other person was armed only with enthusiasm.
We were demonstrating two new lines & throughout the course of the day it became very obvious that by following what we had learned during the two days we were able to convert a greater number of inquiries into sales than our colleague who had not had the training. This was due namely to the fact that we asked a lot more questions to understand the person's business & what is was that was important to them. With that knowledge we were able to talk about the features of the product that specifically met the need of the customer. The other member of the team was able to tell the customer all about the product but because she was unable to engage the customer in a way that demonstrated that they had a need that our product could solve.
By the end of the day we had probably been 4 to 5 times more successful in converting interest in the product into sales than our untrained colleague.
Wholesales Poultry- State Sales Manager

Great demonstration of empathetic and warm facilitation techniques. The group responded extremely well to your management and guidance, and you drew them in and enhanced their engagement. I saw you regularly check the group's understanding before moving forwards, providing positive and constructive feedback, and continuing to build and reward engagement.
Conveying an excellent subject matter understanding (this being both the possession of intimate course knowledge and an ability to convey it).
I believe you established enormous credibility with the participants through your rich work experiences, ability to relate the content using relevant examples and walking the talk. This was a primary enabler of the group's positive learning experience. The feedback was exceptionally positive, the participants have significantly enhanced their skills, and it was a personal pleasure to watch you execute the training so well.
Service Provider – National L&D Manager
Copyright © 2006-2016 SUCCESS TRAIN • Email: sales.skills@successtrain.com.au